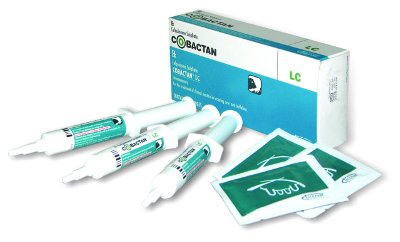 Each syringe contains 75 mg Cefquinome sulphate as active ingradient. It is used for the treatment of clinical mastitis in lactating cows.
---
Composition:
Each 8 g syringe contains cefquinome 75 mg (as cefquinome sulphate) as active ingredient.
Indications for use:
For the treatment of clinical mastitis in lactating cows caused by Staphylococcus aureus, Streptococcus uberis, Streptococcus dysgalactiae, Escherichia coli.
Contraindications:
Not to be administered to animals which are known to be hypersensitive to cephalosporin antibiotics and other β lactam antibiotics.
Dosage and Administration:
The content of one syringe should be infused gently into the teats of the infected quarter every 12 hours after each of three successive milking.
Milk out the affected quarter(s). After thoroughly cleaning and disinfecting the teat and teat orifice, gently infuse the contents of one syringe into each affected quarter. Disperse the product by gently massaging the teat and udder of the affected animal.
Withdrawal Period:
Milk- 84 hours, Meat- 2 days
Storage:
Store at 2°C to 8°C
Presentation:
Pack contains 3 syringes (Box of 3 injections with 3 isopropyl alcohol-soaked towels)
Refer to Product Leaflet for more information.